Hello! Nice to see you again here at my Blog. Some of you might know me "Irisa" as Blogger but We are also Designer so you can see our collection of design [We design scarf and accessory]
here at http://www.irisacollection.com
and https://www.facebook.com/Irisabyartandpim
hope you like it.
But I want you to know that we also sell Nendotord, Figma and Figure from Japan and these belong to my big brother all and he want to sell it out of the house so if one of you interested in these figure just mail to me irisa@irisacollection.com.
We are ready to ship to you home world wide. And Guarantee that all are authentic not a fake figure.
The price are all in Thai Baht so if you interested in purchasing them please mail to me irisa@irisacollection for more detail. I will be really happy to assist you.
Chapter 1
36 Merrissa Seraphy (กล่องส้ม น้องฟักทอง) [Sold Out] คุณนัท 9/6/12
81 Drossel Von Flugel 1,700 Baht
87 Canaan[Show on Shelf] 1,300 Baht
99 Fate-Testarossa The Movie 1st Ver 1,300 Baht
105 Sakuya Izayoi [Please mail to me to offer your price]
111 Manaka Takane [Open to check Item] [Sold Out] คุณSaraka ส่ง RF4305 657 92TH
112 Rinko Kobayagawa [With dust cover][Sold Out] คุณSaraka ส่ง RF4305 657 92TH
113 Nene Anegasaki[With dust cover][Sold Out] คุณSaraka ส่ง RF4305 657 92TH


90 Alphard[Showon Shelf] 1,300 Baht
91 Ein Phantom 1,300 Baht
92 Marisa Kirisame [With Dust Cover] 1,900 Baht
93 Luka Megurine [Open to Check Item] [Sold Out] คุณซิน 12/7/55
95 Nanoha Takamachi The Movie 1st Ver 2,400 Baht
97 Snow Miku [Open to check Item] 2,300 Baht


School Festival A Set and School Festival B Set [Sold Out] คุณนัท 9/06/12
101 K-on! Mio&Ritsu Live Stage Set [Open to check Item] 3,800 Baht
114a QueenBlade 1,500 Baht
124 Haruhi Suzumiya Syou-Shitsu Ver. 3,000 Baht
127a QueensBlade Tomoe ราคา 1,500 บาท
Figma 084 Shikinami Asuka Langley [Sold Out] คุณเป้ง


1/8 Scale Painted Figure Maxfactory Hatsune Miku VN02 Mix [Please mail to me to offer your price]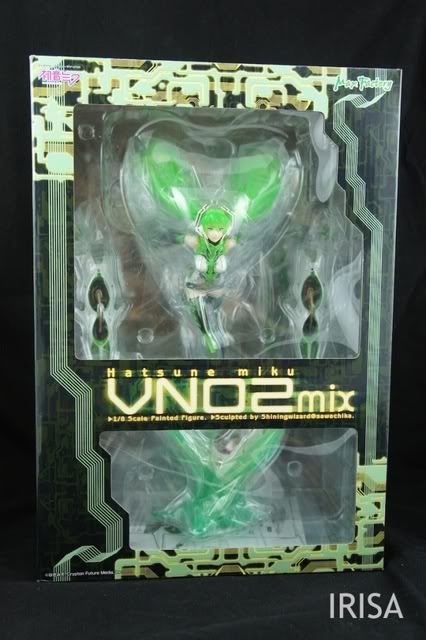 Chapter 2
1. PVC Figure YAMATO CAPCOM Girls Collection CAMMY [Sold Out] คุณอานนท์ 12/7/55
2. PVC Figure YAMATO CAPCOM Girls Collection CAMMY Limited Edition [Please mail to me to offer your price]


3 1/7 PVC Statute R-Line (Griffon Enterprise) Beat Blades HARUKA Takamori Haruka [เปิดเช็คของ] 3,200 Baht
4 1/8 Pre-painted Figure Kotobukiya Beat Blades HARUKA Sennin Narika [Old Box] [Sold Out] คุณรณกร 6/8/12
5 1/8 Pre-painted Figure ALTER Beat Blades HARUKA Takamori Haruka [เปิดเช็คของ] [Sold Out] คุณยุทธนา RG 2273 8706 2 TH


6 1/8 Pre-painted Figure Fujimishobo Highschool of the dead Rei Miyamoto [กล่องเก่า] Sold Out คุณ 11th T.F.O.A ส่งEMS EJ 0766 0815 3 TH
7 1/8 Pre-painted Figure Fujimishobo Highschool of the dead Saya Takagi [กล่องเก่า] Sold Outมัดจำแล้ว คุณ 11th T.F.O.A ส่งEMS


8 1/7 PVC Statute Griffon Enterprise Touhou Project Izayoi Sakuya – Battle Ver. [กล่องเก่าเเละเปิดเช็คของ] 3,900 Baht
9 1/8 PVC Statute Griffon Enterprise Touhou Project Konpaku Youmu [เปิดเช็คของ] 3,100 Baht


10 1/8 Pre-painted Figure ALTER Rance VI Masou Shizuka [เปิดเช็คของ] 3,900 Baht
11 1/8 Pre-painted Figure ALTER Senkoku Rance Senhime [กล่องเก่าเเละบุบ] [Sold Out] คุณโต้ง 31/8/12


12 1/8 Pre-painted Figure Kotobukiya Tears to Tiara Octavia 3,200 Baht
13 1/8 Pre-painted Figure Kotobukiya Tears to Tiara Riannon [Please mail to me to offer your price]


14 PVC Figure YAMATO Creators' Labo CL# 021 emaretta [Sold Out] คุณอานนท์ 12/7/55
15 PVC Figure YAMATO Creators' Labo CL# 024 Tsukasa Bullet – Compact Hog [Open to Check Item] 4,300 Baht [Sold Out] คุณ Natthapol
16 PVC Figure YAMATO Creators' Labo CL# 012 Non-Non [Open to check Item] [Sold Out] คุณอานนท์ 12/7/55


17 PVC Statute Kotobukiya Shining Wind ELWING – Goddess of forest – [Open to Check Item] 4,100 Baht
18 1/8 Pre-painted Figure ALTER Shining Wind Clalaclan Phirias – Armor Ver. Sold Out คุณEasy 18/3/12
19 1/7 Painted Figure Orchid Seed Shining Wind Seena Kanon – Orchid Seed Ver. [เปิดเช็คของเเละกล่องยับ] [ Sold Out คุณวิน 17/03/12


20 1/4 Painted Figure Good Smile Company Nanoha Series [StrikerS]
Fate-T-Harlown ~ Swimsuit Ver.
5,000 Baht
21 1/7 Pre-painted Figure ALTER Nanoha Series [StrikerS]
Nanoha Takamachi ~ Exceed Mode – Ace of ace- [With Dust Cover]
7,000 Baht
22 1/7 Pre-painted Figure ALTER Nanoha Series [StrikerS]
Fate-T-Harlown ~ Shin Sonic Form – The Lightning Wizard – [Open to Check Item]a
7,000 Baht
23 1/7 Pre-painted Figure ALTER Nanoha Series [StrikerS]
Shamal & Zefila – Heilkraftige Hand des Windes & Blauer Wolf -[บุบด้านข้าง]
4,000 Baht
24 1/7 Pre-painted Figure ALTER Nanoha Series [StrikerS]
Subaru Nakajima -The girl become a striker – [With Dust Cover]
3,900 Baht
Subaru Nakajima -The girl become a striker – [With Dust Cover]
[Sold Out] คุณรณกร 6/8/12
25 1/7 Pre-painted Figure ALTER Nanoha Series [StrikerS]
Sankt Kaiser Vivio – Saint Kaiser der Traurigkeit – [With Dust Cover]
3,900 Baht
26 1/7 Pre-painted Figure ALTER Nanoha Series [StrikerS]
Teana Lanster – An Domitable Gunner – [กล่องบุบเเละเปิดเช็คของ]
3,000 Baht
27 1/7 Pre-painted Figure ALTER Nanoha Series [StrikerS]
Signum – Ritter der schwertes -
4,000 Baht
Signum – Ritter der schwertes -
[Sold Out] คุณรณกร 6/8/12
28 1/8 Painted Action Figure Actsta (Good Smile Company) Nanoha Series [StrikerS]
Subaru Nakajima [Open to Check Item]
3,900 Baht
29 1/8 Painted Action Figure Actsta (Good Smile Company) Nanoha Series [StrikerS]
Teana Lanster [Open to Check Item]
3,900 Baht
30 Gutto Kuru Figure CMS Corp Nanoha Series No.16 [StrikerS]
Nanoha Takamachi [Open to check Item]
เสนอราคามาได้เลยค่ะ
31 1/7 Pre-painted Figure ALTER Nanoha Series [Movie 1st]
Nanoha Takamachi – STAND BY READY – (2010 Movie Edition) [Open to Check Item]
5,000 Baht


32 1/8 Painted Figure Good Smile Company Shuraki Trinity Box Set 01 – Akatsuki Mishiro with Drama CD and Illustation Booklet [Please mail to me to offer your price]
33 1/8 Pre-painted Figure ALTER Oboro Muramasa Momohime Sold Out คุณวรวุฑ EMS EJ 0765 9894 1 TH
34 1/8 Pre-painted Figure ALTER Chaos Gate – 塵骸魔京 Ignis [กล่องเก่า] [Please mail to me to offer your price]
35 1/8 Painted Figure Good Smile Company Bakemonogatari Senjougahara Hitagi [Sold Out] คุณ Sister


36 1/8 Pre-painted Figure ALTER Voice From Har Megiddo Buddy [With Dust Cover] [Sold Out] คุณ Rush 25/7/12
37 1/8 Pre-painted Figure Happinet Xenosaga 3 Kos-Mos Ver.4[Please mail to me to offer your price]
38 1/7 PVC Statute TYPE-MOON (Griffon Enterprise) Fate/Hollow Ataraxia Caren Hortensia [กล่องเก่า เปิดเช็คของ][Sold Out] คุณรณกร 6/8/12
39 PVC Figure YAMATO Enka Oudou – Dai Shougun Hattori Kiriko – Ninja Ver [Sold Out ] คุณเอกพล EJ 0765 3759 3 TH


40 1/8 Pre-painted Figure ALTER Makai Tenshi – Jiburi-ru Black Aries [เปิดเช็คของ][Please mail to me to offer your price]
41 1/8 Pre-painted Figure ALTER Strike Witches 01 Miyafuji Yoshika Sold Out คุณชวลิต EJ 0767 2616 9 TH
42 Pre-painted Figure Lilic Yamamoto Shunya NASCA (Vol.2) [Sold Out] คุณอานนท์ 12/7/55
43 1/8 Painted Figure Good Smile Company Chu x Chu Idol Chu Chu Astram Sold Out นัดรับคุณพงศธร (จิ๊ป) 18/3/12


44 1/7 Painted Figure Orchid Seed Maria + Holic Shido Mariya Sold Out คุณโบท นัดรับวันศุกร์ที่ 23/3/12 สยาม 19.00น.
45 1/8 Painted Figure Good Smile Company Citrus Cotinuous Action
Yuzuko Peppermint with Drama CD and Ilustration Booklet [Open to Check Item][Please mail to me to offer your price]
46 1/8 Painted Figure Mega House Little Buster – Ectasy SAYA tokido 3,400 Baht
47 Gutto Kuru Figure CMS Corp Zero no Tsukaima No.33 Louise [Please mail to me to offer your price]
48 Pureneemo AZONE Fanny Fanny Himeno [Sold Out] คุณ 09000 นัดรับเซ็นทรัลลาดพร้าว


49 PVC Figure YAMATO Creators' Labo CL# 022 Tsukasa Bullet – Sound Pretty [Sold Out] คุณอานนท์ 12/7/55
50 PVC Figure YAMATO Creators' Labo CL# 020 Roxanne[With Plastic Cover] [Sold Out] คุณอานนท์ 12/7/55

Chapter 3

1. 1/6 PVC Figure DAIKI IKKITOUSEN (Manga) Kan'u Unchō (Manga Volume 13 Cover Ver.) แกะแล้ว กล่องเก่า [Please mail to me to offer your price]
2. 1/8 Pre-Painted Figure ALTER IKKITOUSEN -DD- Chōun Shiryū แกะแล้ว [Sold Out] คุณเจ รอส่ง 11/6/12
3. 1/8 Pre-Painted Figure ALTER IKKITOUSEN -GG- Kakōen Myōsai แกะแล้ว 3,300 Baht
4. 1/8 Pre-Painted Figure ALTER IKKITOUSEN -GG- Ryomō Shimei แกะแล้ว 3,300 Baht
5. 1/8 Pre-Painted Figure ALTER IKKITOUSEN -DD- Kan'u Unchō แกะแล้ว 3,000 Baht


6. 1/8 PVC Figure MegaHouse (Excellent Model – LIMITED) Queen's Blade P-9 Menace – 2P Color Ver. (Hobby JAPAN LIMITED EDITION) Sold Out คุณโจ นัดรับเซ็นลาด 25/4/12
7. 1/8 PVC Figure MegaHouse (Excellent Model – CORE) Queen's Blade Special Edition Airi Sold out คุณโจ นัดรับเซ็นลาด 25/4/12
8. 1/8 PVC Figure MegaHouse (Excellent Model – CORE) Queen's Blade Rebellion Ta Nyan ห่อกระดาษขุ่น Sold Out คุณโจ นัดรับเซ็นลาด 25/4/12
9. 1/8 PVC Figure MegaHouse (Excellent Model – CORE) Queen's Blade P-10 Ardra แกะแล้ว กล่องลอกด้านข้าง [Sold Out] คุณจันตนา 25/7/12
10. 1/8 PVC Figure MegaHouse (Excellent Model – LIMITED) Queen's Blade EX Ardra – 2P Color Ver. (Hobby JAPAN LIMITED EDITION) หุ้มพลาสติก [Sold Out] คุณจันตนา 25/7/12
11. 1/8 PVC Figure MegaHouse (Excellent Model – CORE) Queen's Blade EX Risty แกะแล้ว Sold Out คุณcornpuff ส่งEMS
12. 1/8 PVC Figure MegaHouse (Excellent Model – CORE) Queen's Blade Rebellion Iron Strategist – Ymir แกะแล้ว Baht[b]Sold Out[/b] คุณสรรคพล No. RG 028 501 585 TH
13. 1/8 PVC Figure MegaHouse (Excellent Model – CORE) Queen's Blade Rebellion Mirim แกะแล้วSold Out คุณโจ นัดรับเซ็นลาด 25/4/12


14. 1/8 PVC Figure MegaHouse (Excellent Model – CORE) Queen's Blade Rebellion Venta แกะแล้ว[Sold Out] คุณโต้ง 31/8/12
15. 1/8 PVC Figure MegaHouse (Excellent Model – LIMITED) Queen's Blade Rebellion Mad Knight – Annelotte[Sold Out] คุณToei 15/06/12
16. 1/8 PVC Figure MegaHouse (Excellent Model – CORE) Queen's Blade Special Edition Steel Princess – Ymir เปิดแล้ว 2,900 Baht
17. 1/8 PVC Figure MegaHouse (Excellent Model – LIMITED) Queen's Blade P-8 Leina Alternative (Hobby JAPAN LIMITED EDITION) แกะแล้ว กล่องเก่า [Please mail to me to offer your price]
18. 1/8 PVC Figure MegaHouse (Excellent Model – CORE) Queen's Blade EX Shizuka แกะแล้ว หน้ากล่องมีรอยขาดเล็กน้อย [Sold Out] คุณToei 15/6/12
19. 1/8 PVC Figure MegaHouse (Excellent Model – CORE) Queen's Blade P-7 Nanael แกะแล้ว 3,000 Baht


20. 1/8 PVC Figure MegaHouse (Excellent Model – LIMITED) Queen's Blade Special Edition Nowa แกะแล้ว[Please mail to me to offer your price]
21. 1/8 PVC Figure MegaHouse (Excellent Model – CORE) Queen's Blade Special Edition Echidna หุ้มพลาสติกใส [Sold Out] คุณToei 15/6/12
22. 1/8 PVC Figure MegaHouse (Excellent Model – CORE) Queen's Blade Rebellion Sigui [Please mail to me to offer your price]
23. 1/8 PVC Figure MegaHouse (Excellent Model – CORE) Queen's Blade from Animation Alleyne [Sold Out] คุณToei 15/6/12
24. 1/8 PVC Figure MegaHouse (Excellent Model – CORE) Queen's Blade P-6 Mellowna [Sold Out]คุณซังฮี้ นัดรับเซ็นลาด 1/5/2012


25. Chogokin Fireball Drossel BANDAI Disney Fireball Drossel von Fl�gel แกะแล้ว กล่องเก่า[Sold Out] คุณBoonchai 23/7/12
26. 1/6 PVC Figure BEAT IKKITOUSEN (Manga) Chōun Shiryū (Manga Volume 14 Cover Ver.)แกะแล้ว[Sold Out] คุณรตนพร 19/6/12 RF 429 8908 48 TH
27. 1/8 PVC Figure MegaHouse (Excellent Model – CORE) Queen's Blade Rebellion Knight Princess of Revolt – Annelotte เปิดแล้ว Sold Out คุณโจ นัดรับเซ็นลาด 25/4/12
28. Non-Scale PVC Figure Griffon Enterprises Queen's Blade Tomoe (QB39) เปิดแล้ว 3,000 Baht
29. 1/8 PVC Figure MegaHouse (Excellent Model – LIMITED) Queen's Blade Rebellion Anti-Magic Specialist – Sai Nyan (Limited ver. with Booklet & Drama CD)หุ้มพลาสติก 3,700 Baht
30. Figma Max Factory Personas 3 Aegis (No. 049) หุ้มพลาสติก [Sold out] คุณอาร์ท 12/6/12 รอส่ง
31. 1/8 PVC Figure MegaHouse (Excellent Model – LIMITED) Queen's Blade Rebellion Yuit (Limited ver. with Yuit&Vente Illust. Booklet)หุ้มพลาสติก [Please mail to me to offer your price]


32. 1/6 PVC Figure Toranoana Zoku Satsuriku no Jango (Tre Donne Grudeli) Donne Anonime [Sold Out] คุณต้น 30/8/12
33. 1/6 PVC Figure FREEing Koihime Musō Kan'u (Aisha) FREEing Ver.แกะแล้ว 4,500 Baht
34. 1/6 ColdCast Resin Figure Alpha Max KOF Maximum Impact Regulation "A" Mai Shiranui (KOF 15th Aniversary)เปิดแล้วกล่องบุบที่มุมล่างซ้าย [Please mail to me to offer your price]


35. Non-Scale PVC Figure YAMATO Fantasy Figure Gallery The Touch of Ice 3,900 Baht
36. PVC Figure MegaHouse (Excellent Model Series) Capcom Maniax Ibuki เปิดแล้ว มุมกล่องล่างขวาถลอก [Please mail to me to offer your price]
37. PVC Figure MegaHouse (Excellent Model Series) P.O.P. (Portrait of Pirates) Tashigi 2,300 Baht
38. 1/8 Pre-Painted Figure ALTER Zoku Satsuriku no Jango (Tre Donne Grudeli) Lily Salvatana แกะแล้ว แว่นหาย 2,800 Baht


39. 1/8 PVC Figure Kotobukiya Sengoku Rance Yamamoto Isoroku [Sold Out] คุณโต้ง 31/8/12
40. 1/8 Painted Figure GSC To LOVE Ru Yami (Golden Darkness)แกะแล้ว กล่องเก่า มุมบุบ Sold Out คุณโจ นัดรับเซ็นลาด 25/4/12
41. 1/6 Painted Figure Max Factory SNK VS. CAPCOM 2 Mai Shiranui – Extra Color Ver.ยังไม่ได้เปิด กล่องเก่ามาก [Please mail to me to offer your price]
42. 1/7 PVC Figure Enterbrain Manyū Hikenchō Manyū Senbō [Please mail to me to offer your price]